About Us
Introducing Freshness with a Twist.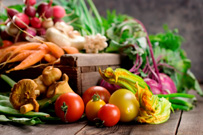 Avacobella is a new food distributor with an old-world philosophy. Live healthy through good food, savor special flavors and prize your relationships. With years of experience in the food service industry, as well as culinary training from internationally recognized academies, we are uniquely positioned to bring exceptional service, market understanding and interesting, nutritious products to establishments throughout Northern California area.
We deliver and service our customers with exceptional standards, offering uniquely formulated items made from fresh, natural, healthy ingredients. We pride ourselves on featuring unusual, new and healthy items that add quality and fit end-user lifestyles.
We are truly dedicated to offer in-depth product information, outstanding customer support and service. Please feel free to contact us with any inquiries or suggestions for carrying or supplying products to upscale venues and customers.