We've added Fresh Ginger Ale to our line-up. This is a great product in three flavors with real Ginger and all natural ingredients. Here's a recent article from the San Francisco Chronicle about Bruce Cost, a Bay Area restauranteur,  that profiles this unique product.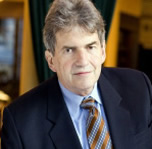 Bruce Cost wrote "Ginger East to West", a small, award-winning cookbook that traced ginger's origins and its journey around the world. In it he tells the origins of ginger ale. Later he introduced his own herbal version to patrons of his Monsoon restaurant in San Francisco. In no time, minus the herbs, it became a staple of Cost's Ginger Island in Berkeley and Ginger Club in Palo Alto, California.
In 1995, Mr. Cost moved to Chicago to start the Big Bowl and Wow Bao restaurants with Lettuce Entertain You Enterprises, and brought his recipe for fresh ginger ale. Handmade on the premises of 11 restaurants, it became a signature item that has since sold an estimated 3 million drinks, outselling all soft drinks.
Bruce is one of the nation's leading authorities on Asian Food. and was called by Alice Waters in her introduction to Cost's book on Asian Ingredients, "One of the greatest cooks I have ever known."
Also a clip from the NY Times Food Section here. You've never had anything like it! For even more information visit: http://freshgingerale.com/
Check out our product page or order request to get some today.