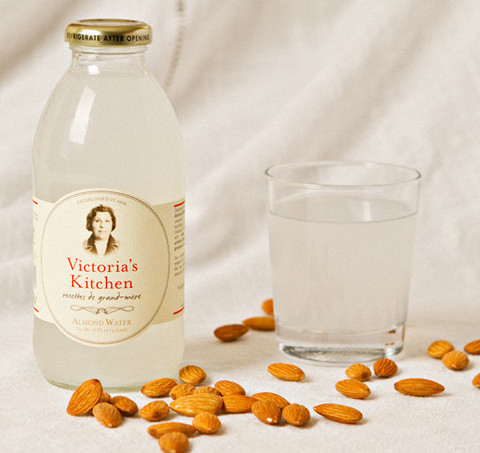 Originally from France, Victoria's Kitchen Almond Water is a grandmother's recipe prepared in respect to the traditional technique of creating almond water. Victoria's Kitchen is made with 100% natural ingredients, no artificial flavors or colors, Pure cane sugar and 100% pure Grandma love. Loaded with the nutrients found naturally in almonds and it's gluten-free.
What's in Almond Water?
Pretty Simple: Water,  Natural Almond Flavor, Citric Acid, a touch of Pure Cane Sugar.
What's NOT in Almond Water?
High Fructose Corn Syrup, Dextrose, Artificial Colors, Preservatives, Synthetic Flavors. Grandma never used these ingredients so why would we?
What Do We Stand For?
Refreshing Taste
All Natural
Non-Alcoholic
Kosher
Gluten Free
Pure Love
What Does Almond Water Do For You?
Answer: pretty much nothing. It does not give you wings, does not energize, does not make you relax. Almonds are supposed to be good for you but the truth is: Love too!
Pricing
Avacobella sells Victoria's Kitchen Almond Water to qualified food service providers and retailers in case increments.
16 ounce bottles/12 per case